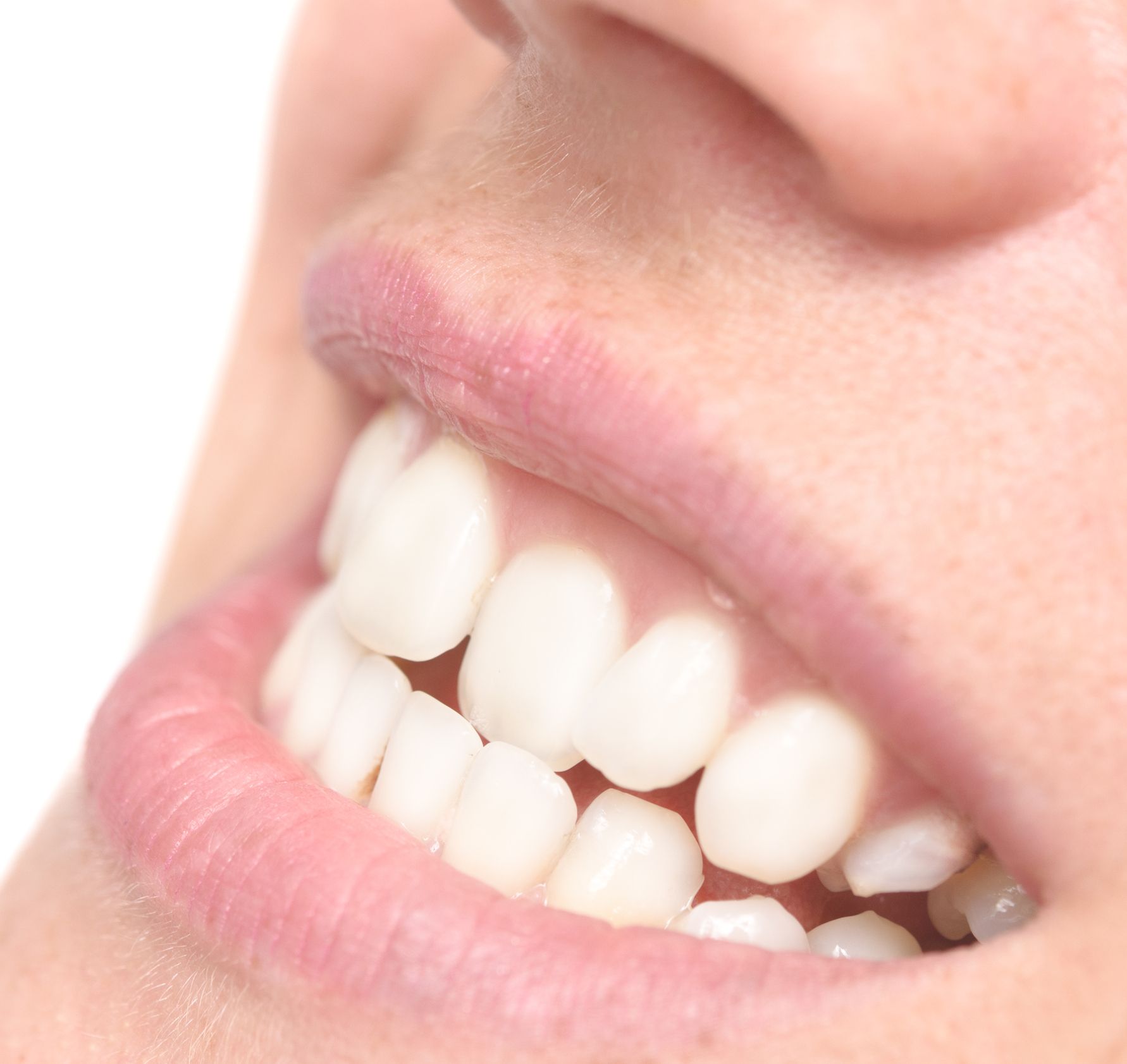 A straight and properly aligned smile is a sign of excellent dental health. Of course, not everyone is born with a perfect smile. That's why our Philadelphia cosmetic dentistry center offers comprehensive treatments to address crooked teeth and dental alignment in its various forms.
Jutting teeth are a common problem that many patients suffer from. Let's take a moment to consider the problems associated with jutting teeth and what treatments are available.
Cosmetic Problems Caused by Jutting Teeth
If you have teeth that jut out too far, they can lead you to feel quite self-conscious about your smile. This could result in you feeling reluctant to laugh or smile, even around people you have known for many years. If you work in a field that involves lots of public interaction, the alignment of your teeth can have a negative impact on your job performance and career.
Health Problems Caused by Jutting Teeth
Teeth that jut out too much may not be properly aligned, which can result in a number of issues with your day to day dental health. Biting and chewing might be uncomfortable given the position of your teeth. In addition, the poor dental alignment may contribute to teeth grinding (bruxism), a condition that can lead to tooth damage, gum recession, and TMJ disorders.
Cosmetic or Restorative Treatments for Jutting Teeth
If you have teeth that jut out only a little bit and the problem is purely aesthetic, your best option for treatment may be a minimally invasive cosmetic or restorative procedure, such as the use of porcelain veneers or dental crowns. Porcelain veneers can mask minor cosmetic imperfections from view, while dental crowns can cap a tooth to restore its appearance and overall function.
Orthodontic Care for Jutting Teeth
For most patients, orthodontic care is the ideal approach to treating a jutting tooth. Using braces, headgear, palatal spacers, and other appliances, careful pressure and force can be applied to the teeth. Gradually, the overall dental alignment can be improved, allowing a person to have a smile that's completely straight and even.
Generally, orthodontic care is most effective when performed on teenage patients. Patients of this age are still maturing and treatment tends to go by faster. That said, adult orthodontics can yield excellent results as well.
Oral Surgery and Advanced Treatment Options
When orthodontic care is not enough to improve a patient's dental alignment, oral surgery and advanced dental therapies will be required. Dental surgery allows the bone, tooth, palate, and soft tissue structures to be altered and reshaped. The surgery is then followed up with orthodontic care and/or restorative procedures to ensure optimal outcomes.
Given the nature of these advanced dental surgery options, the exact nature of the procedure will vary from patient to patient.
Tailoring Treatment to the Patient
As you can see, there are plenty of options available to address issues with dental alignment. During a consultation at our practice, we will be able to cover all of the options that may be ideal for you and answer any questions you may have about the treatment process.
Learn More About Improving Your Dental Health
To learn more about treating teeth that jut out and other form of malocclusion and poor dental alignment, be sure to contact an experienced cosmetic and restorative dentist. The team at Dr. Gerald Regni Jr & Associates will work closely with you to help your smile look its very best.