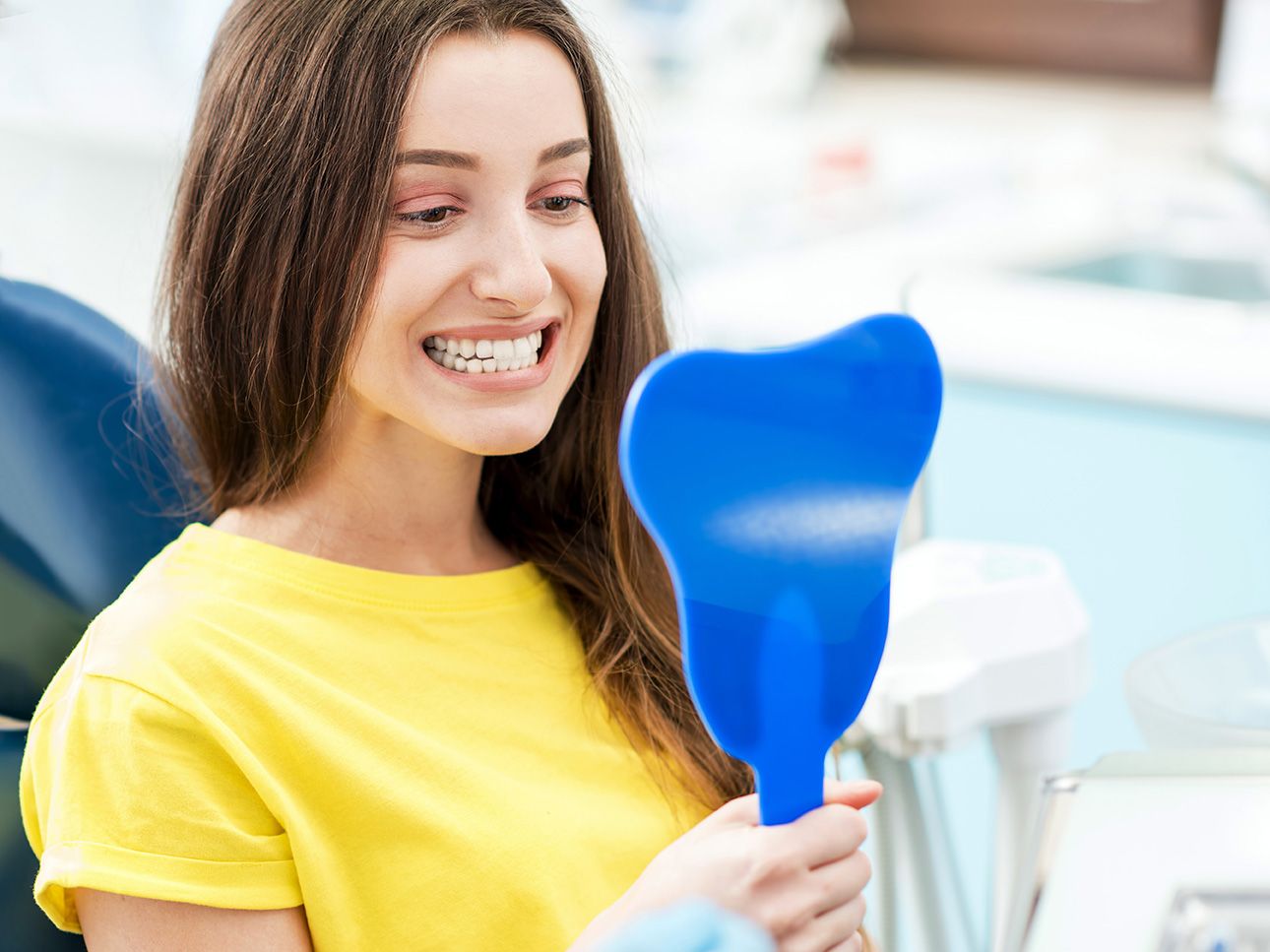 Dr. Gerald Regni is an experienced dentist that has dedicated his career to providing patients with healthy, beautiful smiles. Dr. Regni offers a comprehensive range of dentistry treatments to protect and preserve tooth strength while allowing patients to enjoy an attractive smile that they are proud to share with others.
One cosmetic blemish that Dr. Regni frequently treats is gapped teeth. Gapped teeth are medically known as diastemia. Diastema describes unusually large spaces between the teeth either due to misshapen teeth, narrow teeth, or poor spacing. No matter the cause, gapped teeth shouldn't detract from the beauty of a patient's smile.
Dr. Regni is happy to offer treatment for gapped teeth at his Philadelphia, PA dental practice. These treatments can close gaps between the teeth and give patients straighter, more symmetrical teeth.
Treatment Options
Patients who are interested in treating gapped teeth have several options to consider. Dr. Regni will go over the details of these treatment techniques so that patients can make an informed decision regarding their specific treatment plan. The best options for patients who are interested in enhancing the beauty of the smile by treating gapped teeth include the following:
Dental bonding: Dental bonding is an affordable procedure that provides patients results in as little as an hour. During treatment, Dr. Regni applies a tooth-colored bonding material to the teeth. He shapes the bonding material so that it improves the size and shape of the two teeth directly adjacent to a dental gap, and closes the space between them. Once the material is in place, it will be hardened with a dental light. Dental bonding improves the appearance of the smile and provides results that last for five to 10 years.
Porcelain veneers: Porcelain veneers are thin ceramic shells that can be bonded to the facial surface of the teeth. These restorations are designed to improve the size, shape, color, and alignment of the teeth and provide patients with a complete smile makeover. Porcelain veneers require permanent alteration to the treated teeth and are more costly than dental bonding. However, veneers are much more versatile than dental bonding and can perfect the appearance of the smile for 10 years or more with proper care.
Dental crowns: Dental crowns are restorations that sit over the natural teeth and provide a layer of strength and protection on all exposed sides. Also known as "caps," crowns repair damage and decay, but can also improve the size, shape, and color of a tooth. With dental crown treatment, Dr. Regni can close tooth gaps and enhance the appearance of the smile.
Which Treatment Is Right for Me?
The ideal treatment technique will vary for each patient. Dr. Regni can recommend a treatment plan that is most appropriate for each patient after considering where the gap lies within the smile, how severe the gap is, what is causing the gap, and the condition of the teeth directly surrounding the gap. All of these factors will point patients in the right direction so that they undergo a treatment that is right for their specific needs.
Contact Us
If gapped teeth have left you feeling self-conscious about your smile, it is time to consider dental treatment. There are many dentistry treatments that can address gapped teeth and enhance the beauty of your smile. To learn more about these treatment options, contact us at your earliest convenience.