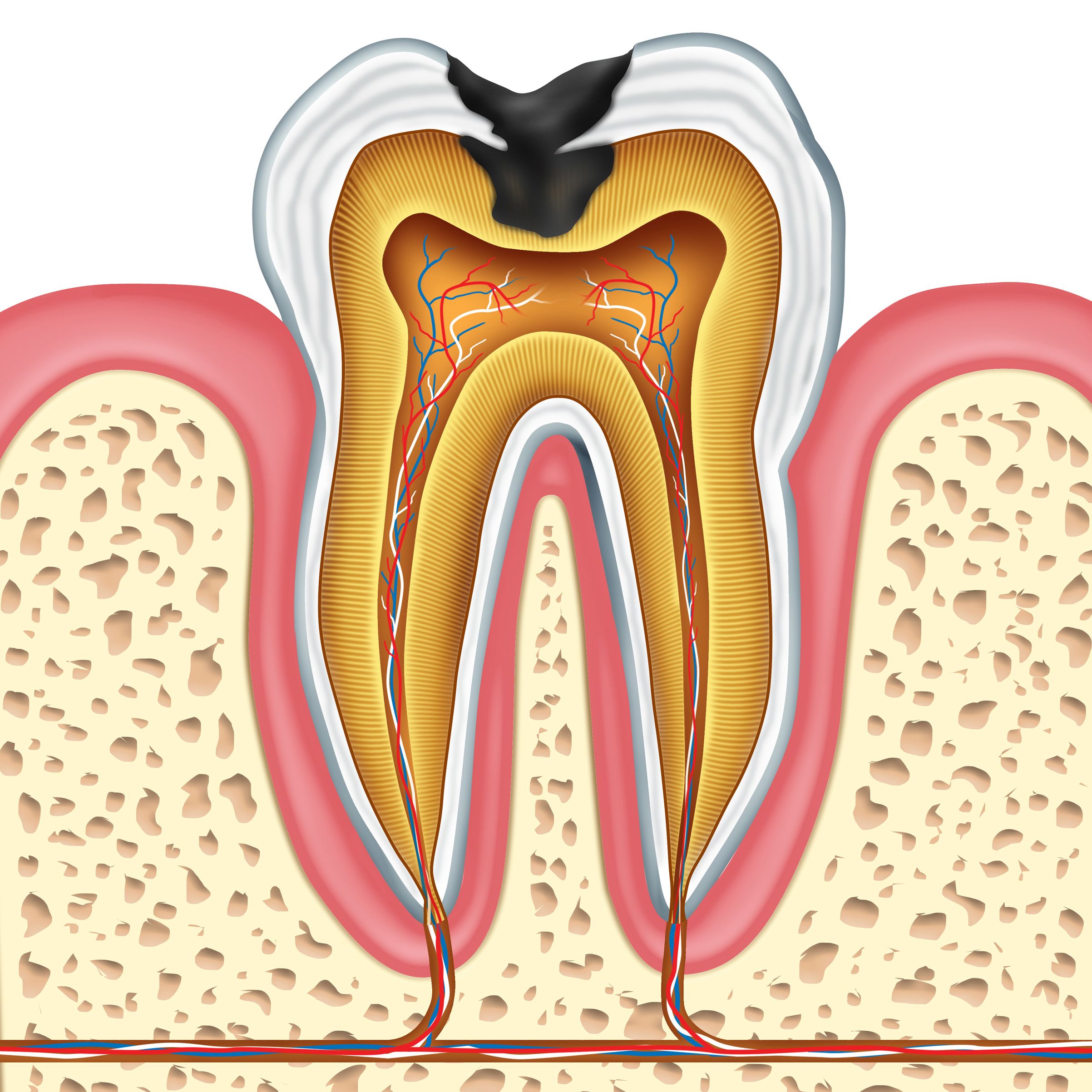 Regular dental exams and cleanings help patients avoid advanced dental complications that require invasive dental treatments. However, even when a patient practices good oral hygiene habits and sees a dentist regularly, it is not unusual for decay to develop.
Decay is a common oral health concern. Decay damages healthy tooth enamel when bacteria, plaque, and tartar build up on the teeth. Small to moderate areas of tooth decay are more commonly known as cavities. Cavities are fairly simple to treat when they are caught early.
Restorative dentistry treatments rebuild damaged tooth enamel to restore the health and strength of the tooth. At his dental practice, Dr. Gerald Regni offers treatment for cavities for his Philadelphia, PA patients.
Tooth-colored Fillings
Cavities are most commonly treated with dental fillings. There are several types of dental fillings available, including gold, silver amalgam (which is a mix of silver and other metals), and tooth-colored fillings. At his practice, Dr. Regni chooses to treat cavities with tooth-colored fillings. Tooth-colored fillings have been shown to be just as strong as metal fillings, but they offer a number of additional benefits, including the following:
Tooth-colored fillings actually create a bond with the natural tooth
Tooth-colored fillings do not expand and contract when exposed to hot and cold temperatures
Tooth-colored fillings blend in seamlessly with the natural teeth
Tooth-colored fillings are completely free of metals, including mercury
Tooth-colored fillings preserve more of the natural tooth structure than other filling options
The Procedure
Dental fillings are direct restorations, meaning that they are applied and shaped directly to the tooth in a single sitting, rather than being fabricated in a dental laboratory. Dental filling treatment will begin with Dr. Regni reshaping the patient's tooth. Although this sounds complex, this means that Dr. Regni will clean the tooth and remove any enamel that has been compromised by decay.
When the tooth is prepared, Dr. Regni will apply the tooth-colored compound. The compound is colored to closely match each patient's natural tooth shade. Dr. Regni will shape this compound so that it fills in any areas of damage and restores the tooth's natural shape. Then, the dental filling will be hardened with a special dental light. As the material hardens, it creates a bond with the tooth. When treatment is complete, patients will have a stronger, healthier tooth with a restoration that does not detract from the beauty of the smile.
Alternative Treatment Options
Tooth-colored fillings are the most common treatment for dental cavities. However, there are times when a cavity has grown too large to be effectively treated with this type of restoration. Other restorative dentistry treatments, including inlays, onlays, or dental crowns, may be used for larger cavities. Dr. Regni will discuss these options in further detail with those patients who can benefit from these services.
Contact Us
If you are concerned about the health of your teeth, you can count on Dr. Regni to restore the strength of your smile. To learn more about our comprehensive range of restorative dentistry treatments, contact us at your earliest convenience.